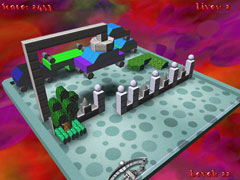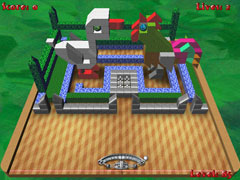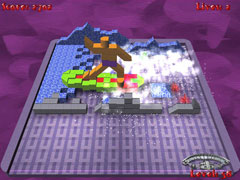 Game Description
Ballistik is the ultimate brick breaking game with dazzling 3D graphics and effects. Use your paddle to keep the ball in play, shattering row after row of colorful bricks, challenging your wrist as well as your wits.

Knock down buildings, giant creatures, even knock a surfer off his board. Pick up power-ups that drop from the top of the screen to increase the number of balls in play, or grab weapons to demolish each scene.

Familiar and engaging gameplay will keep you glued to your screen for hours on end. Think you are immune from its addiction? Go Ballistik today!
Most Recent Reviews No user reviews exist yet for this game. Download now and be the first to let us know what you think!