Cake Mania: Lights, Camera, Action!
Bakersfield is buzzing and the locals need help!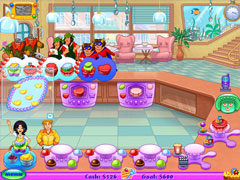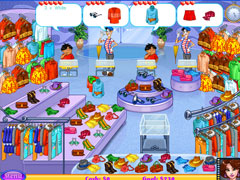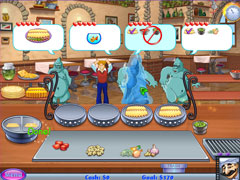 Game Description
Return to Jill Evans' hometown of Bakersfield in Cake Mania: Lights, Camera, Action! Now an attractive and quaint tourist destination, bustling with new stores, Bakersfield has caught the eye of Hollywood producers, scouting locations for their next big action blockbuster. As production gets underway, Bakersfield is overrun with all-new eccentric personalities determined to mix and mingle with the locals. Help Jack and Jill keep the Evans' Bakery running smoothly as they prepare for the arrival of their new baby. Across town, Chef Gordo needs a hand to grow his burgeoning Italian restaurant and Risha could use help with her fashionable new boutique. With updated shop mechanics, equipment upgrades, mouth-watering recipes, and an all-new Relaxed Mode, you'll have Bakersfield on the A-list in no time!