Super Granny 5
Journey into the wilds of Super Granny's backyard, on a quest to save her kitties.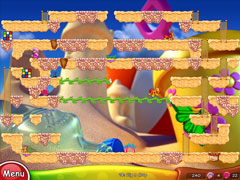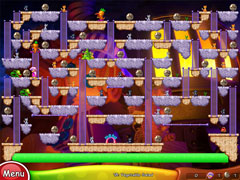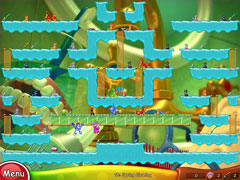 Game Description
Super Granny is back and ready for action in Super Granny 5, her latest action-packed adventure! When Dr. Meow zaps Super Granny with a powerful shrink-ray, she must journey into the dangerous wilderness of her backyard to battle all-new grain-eating enemies and rescue her precious kitties from unexpected peril!

Create your own levels and share them with friends with the FREE level editor! With all-new enemies, a hilarious storyline, over 30 interactive items and unique bonuses awarded for in-game achievements, help the now diminutive Super Granny run, dig and climb her way through more than 130 levels in Super Granny 5 - a puzzle-solving, item-tossing, addictive adventure.