Magic Match 2 Genies Journey
Discover a new Magic Match adventure!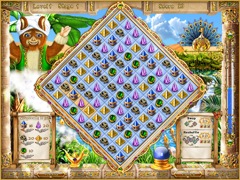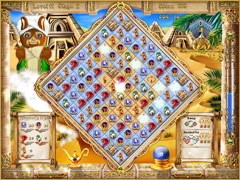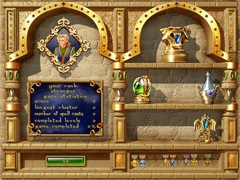 Game Description
The hit game Magic Match returns, and Giggles the lovable Imp is now a Genie! Go on a quest with Merlin and Giggles as they seek to change Giggles back to his impish self. Cross through the desert lands of Arcania to outwit a master thief, explore the pyramids and traverse the City of Gods in this magical and mesmerizing puzzle adventure. 50 levels and three progressively difficult game play modes offer nearly endless hours of challenge and fun!