Spider Mania Solitaire
Discover one of the best Spider Solitaire games around!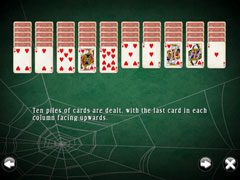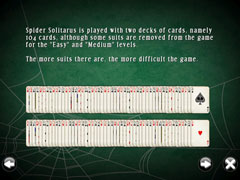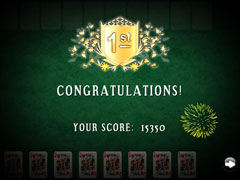 Game Description
If you aren't already familiar with Spider Solitaire games, then this is your chance! We'll tell you all there is to know about the rules of the game. If you already know the rules, then you're going to love the enhanced presentation of playable cards and the high-score leader board.